00006
Lessons from the Jensen One by Max René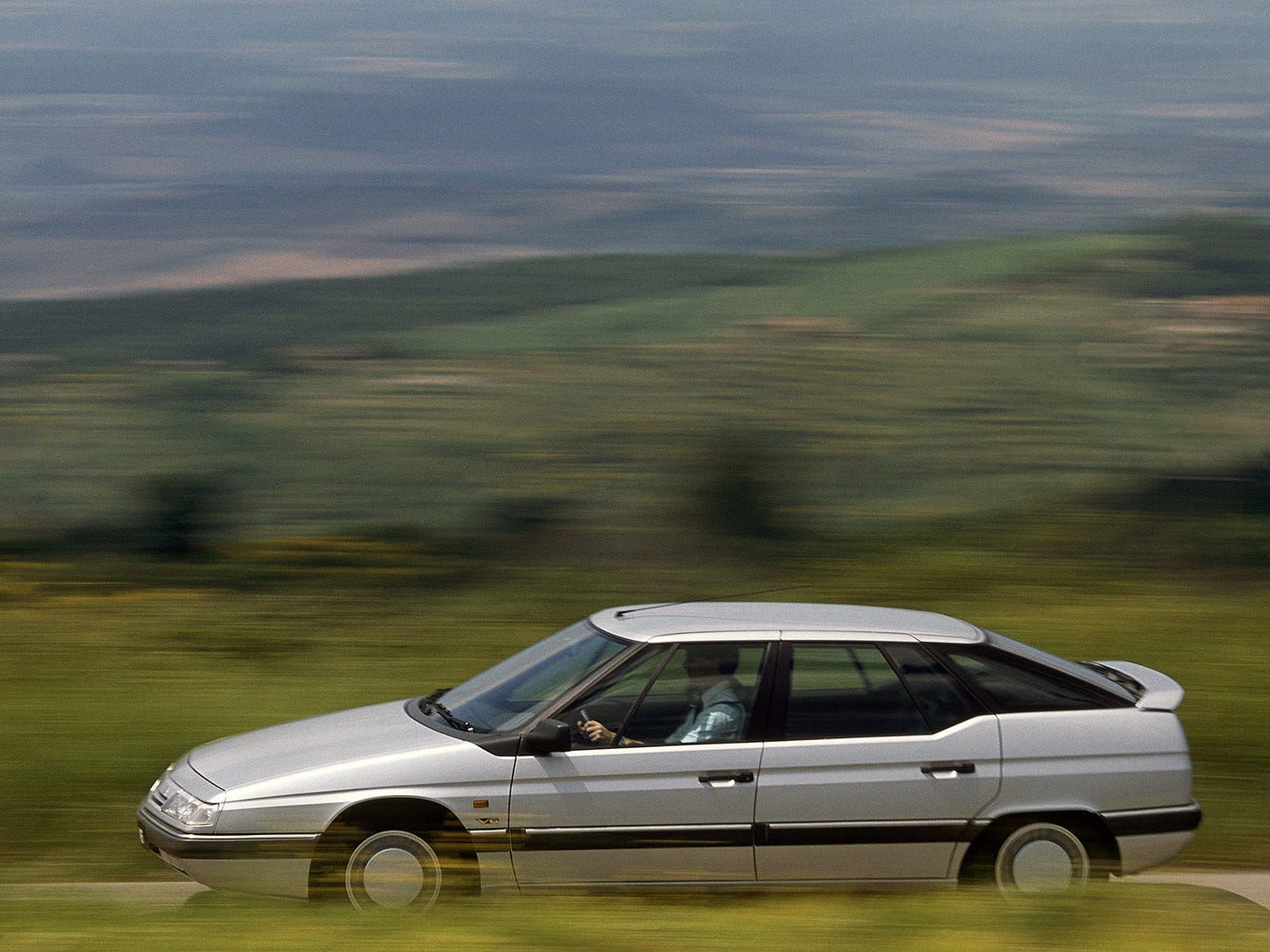 This is a Citroën XM. A big, innovative, French, sedan. Through its CX, SM, and DS models, Citroën earned a reputation for grand touring machines that married art and engineering beyond what the rest of the industry thought possible.
By the time the XM was introduced in 1989, however, Citroën's tradition of creating advanced vehicles that would stay on sale for a decade or more was outdated. Customers were being swayed by the increasing frequency of new high-end models and performance beyond what Citroën could offer. Leasing gave some a reason to try different marques as they swapped cars more frequently, and the German automakers' year-over-year changes sealed the fate of Citroën during the '90s and '00s.
Worse still, under Peugeot rule, the big Citroëns got progressively more bland and downmarket from the inside-out—to the point where Denmark's most noted designer, Jacob Jensen, and colleagues reimagined the car as their ideal grand tourer before the '90s were out.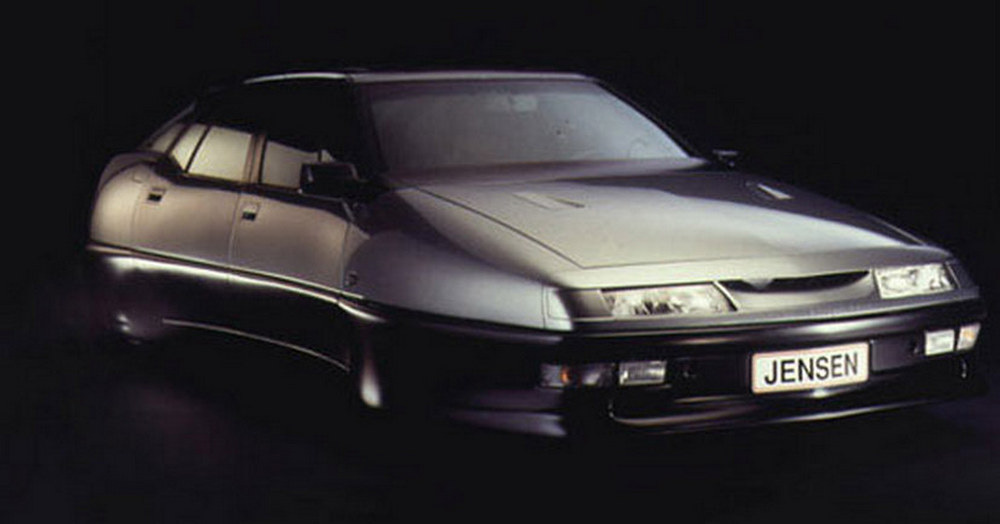 Jensen One by Max René
Given the Citroën XM was never delivered in segment-topping numbers, the hand built nature of its modifications, advanced materials used, and prototype electronics, there's little reason to think its creators thought the One would be a strong seller. It looks to me like a proof of concept they may have hoped would sell in enough numbers to translate into further models.
After all, Jacob Jensen already tried to build an all-original car in the early '80s, the reconfigurable Logicar.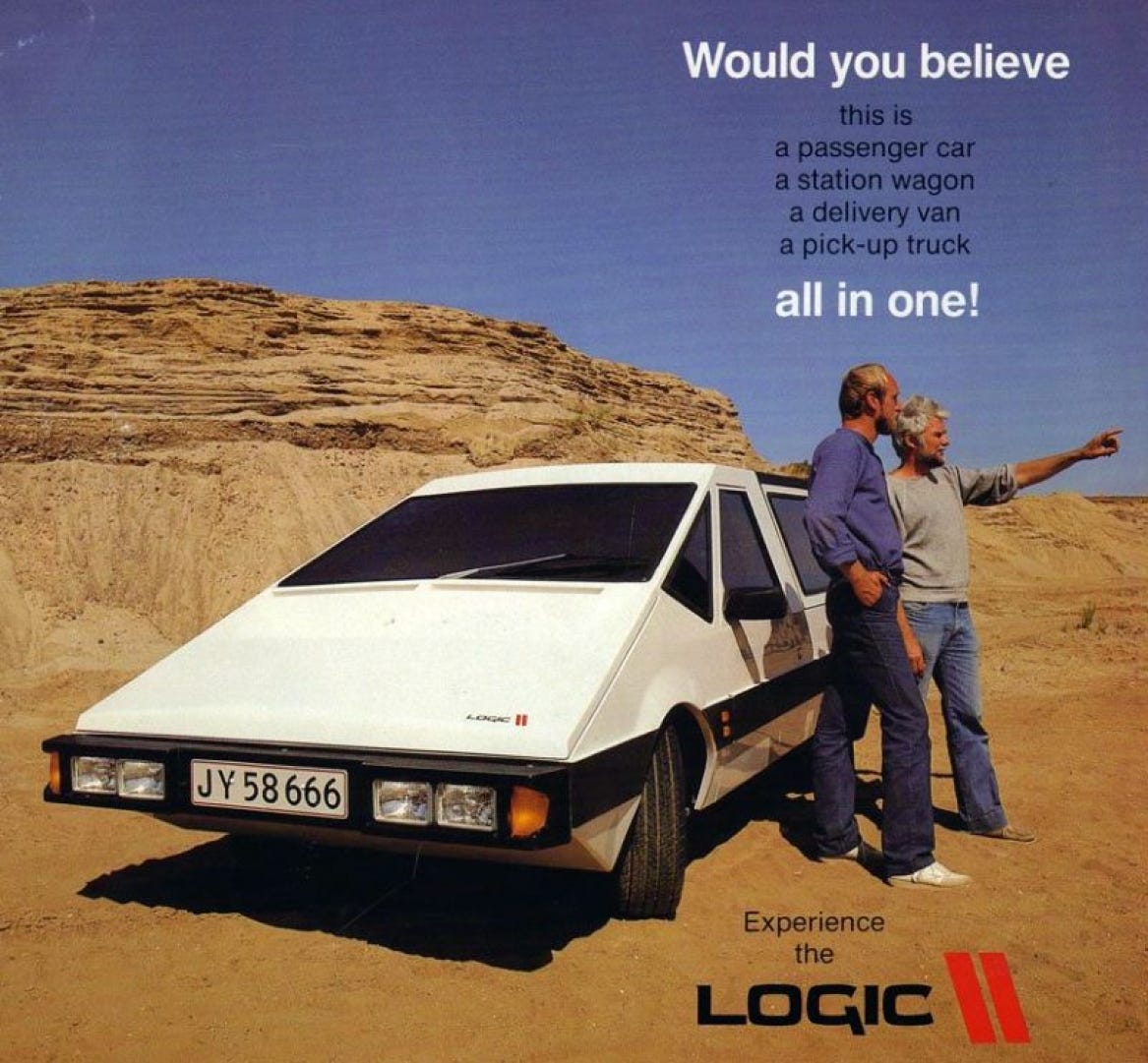 Logicar, by Jacob Jensen
Fast forward about 10 years. Instead of attempting a ground-up vehicle, Jensen opted for an approach that's been honed to perfection: coachbuilding. Look past The Fifth Element skirting and that's all this is; a very mildly reworked Citroën plus a few unique features. Based on the top XM trim, the Jensen One had a 177 horsepower 3.0-litre V6, which was, in the words of a reviewer in the standard Citroën XM, "formidable." In reality, it was more competitive with others in its class than formidable.
---
"The new big Citroen has the finest suspension of any car yet made, as well as the most advanced […] in soft mode, the car rides just as deftly as a Rolls-Royce […] In sports setting the XM handles beautifully, far less body roll and pitch than that which betrayed the CX. Only the car's bulk prevents you from staying with the GTis."
- Gavin Green, reviewing a standard XM for CAR Magazine
---
Alright. Jacob Jensen was best known for his two decades spent as chief designer for the stereo manufacturer Bang & Olufsen. Who's Max René? Another designer—his website proudly displays a number of watches. The Jacob Jensen website succinctly explains what was different from a standard XM:
A revolutionary detail in the design of Jensen One was the hidden wheels. The body was made in kevlar and carbon fibre, making the construction five times stronger than steel without increasing the weight. The dashboard was equipped with a computer-controlled distance meter front and back and an electronic memory, which remembered as many as four individual seat positions.
There you go. Carbon fibre body kit and really complicated seats. Anything else? No, not really.
Amazingly, even at a price nearly double that of a standard XM, the one prototype still exists and recently a second, nearly complete copy—in white—has been unearthed, sadly missing its wheel skirts. Yes, there's a four minute promotional film.
So what? Now armed with modern tools and technology, we're at the point where some Instagram-famous car builds have surpassed the level of what would have once qualified as an exotic car. Adding just the skirts, air ride, and memory seats would have been like 1/2 of a Pimp My Ride episode. 
My opinion is this: copying, remixing, and reimagining cars is only going to become easier, less expensive, and more popular. You may not like the appearance of the Citroën XM or Jensen One, but I see them as examples for how the mainstream cars, trucks, and SUVs we already know and love have the potential to be so much more.
More
Jacob Jensen: Website
Max René: Website