00014
Cyber Night Japan Cruiser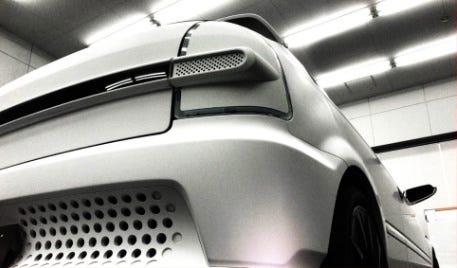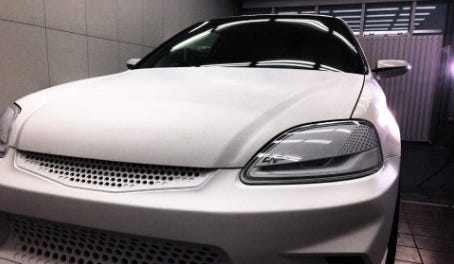 Oh. Yeah. Just the other day in NMNC 00007, I was talking about the idea of auto ateliers, where desirable, savable late-model vehicles were significantly overhauled in limited runs. Call them "cheap Singers", "cheap Icons", but actually usable day to day as the original would have been.
00007 was about a shop in Japan, DAMD Inc, offering full restyling kits for kei cars. This is about another proof-of-concept from Japan, though officially sanctioned by Honda.
If you haven't seen the Honda Civic Cyber Night Japan Cruiser 2020 yet, the quick walkthrough below is a terrific overview of the car. (While you're there, subscribe to DriftHunterAlbo, whose videos are terrific!)
---
The concept was spearheaded by a 25-year-old Honda designer and based on an EK9 Type-R from 1997—even today, its 185 horsepower would be more than sprightly. Better? Styling kit and LED lights aside, it's a Honda parts-bin special.
The wheels are from a new Insight, the side mirrors, gauges, and Recaro seats are from the Honda S660 kei roadster. Assuming the chassis, brakes, suspension, and engine are also updated, it'd obviously make a sweet little runabout.
I'd even be down for a slow one. With an engine from a newer Fit, would it be called the Honda Civic Cyber Morning USA DX Commuter?
---
If you were asked to make your very own modern-but-reasonable restomod, what would you put together for people?
I'm all in on modernizing a Volvo 850. If that went well, maybe Nissan cubes and Honda Elements with Tesla powertrains—the perfect three-box lineup for any ambitious automotive atelier.
More
Honda Civic Cyber Night Japan Cruiser (paultan.org–highly recommended website–Ed.)
Honda S660 kei roadster (honda.jp)